Ben Affleck played Batman so his son could see him as a superhero
Most men at one time or another in their lives want to be looked at as a superhero by their children.
Actor Ben Affleck went one step further, and actually became one for his son. Batman.
On Jimmy Kimmel Live! this week, Affleck told Kimmel that was one reason why he decided to do the Batman movies — as he has now just finished up his third movie in the Batman series with his performance in Justice League.
"I didn't have a good time', joked Affleck "in the terrible restricting suit".
"Literally, the reason I took this movie was imagining that, wearing that costume, and having my son see me. Everybody wants their son to think of them as a superhero. You know. Before they get too smart!".
He then went on to say, after the movie, when his son asked if Affleck could get him a superhero costume, of course, he thought it would be a Batman suit. But, nope, not at all.
Watch the video below to find out which superhero Ben Affleck's son wanted to be.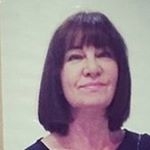 Latest posts by Michelle Topham
(see all)