There's a funny video from last night's Late Show with David Letterman where actor Ben Stiller gets shot out of a cannon in the middle of a New York City street. Okay. Not really. But it's still funny. Particularly Ben's reaction after he 'hits a taxi' on his way down.
Meanwhile, when not doing goofy stuff while guesting on Letterman, Stiller is currently filming the long-awaited sequel to the cult classic 'Zoolander'.
But, he still found time to visit Letterman — a show he's always enjoyed appearing on. After all, it's likely his last chance, as Dave retires from the late night show sometime towards the end of May.
Watch him below.
NOTE: Sadly, David Letterman removed most of his videos after his show ended and this was one of them. You can still watch Ben Stiller setting up the stunt, though, which is interesting too.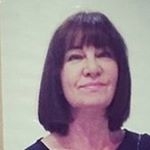 Latest posts by Michelle Topham
(see all)