World-class actor Ben Wishaw's first acting job was for Bird's Eye — watch the ad
When you think about world-class actors like British actor Ben Wishaw, you will usually remember all the superb movies and TV series they have been in.
In Wishaw's case, movies and TV series like The Danish Girl, Brideshead Revisited, Suffragette, London Spy, A Very English Scandal and this month's new movie release Mary Poppins Returns.
What you probably don't think about are the low-level acting jobs they first had to do just to get a foot in the entertainment industry door.
Jobs like Ben Wishaw's first acting job, as a teenager trying to impress a girl he liked in a Bird's Eye Chicken Curry advert.
Wishaw appeared on the latest episode of The Graham Norton Show, (airing tonight, December 21st, 2018) where Graham presented his first acting job for his audience to see.
"Does anyone remember Ben Wishaw's fine work in a series…not just one, a series of Bird's Eye ads."
"How old were you in these?" Graham then asked. "17, 18?".
"When I see it I'll be able to be more accurate," said Wishaw, "But I think I'm about 17".
Norton then showed the Bird's Eye Chicken Curry advert starring Ben Wishaw, which went down well with both the audience and Norton's other guests on the red couch, as it was actually quite funny.
Wishaw then added, "I remember that day very well because they couldn't use real steam, and it had to look piping hot this chicken curry. And the real steam for some reason wasn't reading.
And to my alarm, suddenly there was a bloke next to me with a long straw….a very long straw…puffing a cigarette through the straw into the chicken curry, which I then had to eat".
"Different times," laughed Graham. "Different times".
Watch The Graham Norton Show on Ben Wishaw's first acting job in the video below.
Related: "Gay or European?" Graham Norton wants to know
Ian McKellen and One Direction's Harry Styles have a cuddle on Graham Norton and it's so cute
Watch the best of Jennifer Lawrence on Graham Norton — she's hilarious!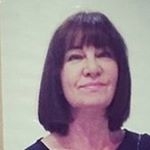 Latest posts by Michelle Topham
(see all)