Benedict Cumberbatch
Benedict Cumberbatch did otter impressions on The Graham Norton Show last night. Yep. Sat on Graham's couch and imitated an otter. Many times, and in many different positions.
And why did Benedict Cumberbatch imitate an otter? Because Graham had a funny story about Cumberbatch's fans deciding long ago that he looked like an otter, and so he wanted to find out if it was true.
Norton showed various photos of an otter, followed by a photograph of Cumberbatch in a similar position (yeah, he does look like an otter), and then he asked him if he would be willing to create some 'matching photos' of his own. Photos that, once they hit the Internet, would obviously go viral.
Cumberbatch, being the lovely man he is, and one always willing to joke about himself (watch his Chewbacca impersonation), joined in the fun and soon there were a plethora of Benedict Cumberbatch as Otter photos. Including one of Cumberbatch, Norton and fellow guest star Johnny Depp as a trio of otter friends.
But the best one? Well, you have to watch the video below to find out what that one is. Hint. Make sure you watch until the very end.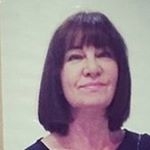 Latest posts by Michelle Topham
(see all)