There really is no other reason to showcase this new video from The Tonight Show starring Jimmy Fallon, except that it thrills me no end to imagine how Benedict Cumberbatch's fans are feeling right about now.
Because it is Benedict Cumberbatch dancing with Jimmy Fallon on The Tonight Show last night to celebrate baby number two being on its way sometime in the next few months. And you probably know how obsessed his fans are, and how much they love this man. So the dancing must have been one of their wildest dreams coming true.
Watch the video of Benedict Cumberbatch dancing with Jimmy Fallon below. And yes, that dance was obviously rehearsed, but isn't he just fabulous?
As for Cumberbatch, he is also hosting Saturday Night Live tomorrow night. Heck, what a week for Cumberbatch's fans. Bet a huge percentage are dying.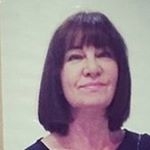 Latest posts by Michelle Topham
(see all)