A huge number of celebrities have now completed the Ice Bucket Challenge but few have done it, chosen their three nominees, and then ended up doing it again and again and again. That didn't stop Sherlock star Benedict Cumberbatch from doing just that, however, when he took up the challenge last week, even if he was a day late doing so.
Cumberbatch's Ice Bucket Challenge video had as 'normal' a start as always, as it opens with him quietly sitting cross-legged on a bench. He talks about ALS and what the challenge is all about, and then quickly allows a bucket of ice cold water to be poured over his head.
Then there's the usual slow-motion playback, Cumberbatch says thank you to the person picked to soak him, and the video goes to black. For a moment.
When it fires back up again, that's when most true Benedict Cumberbatch fans probably started to get excited as he strips off his soaking wet clothes and heads for a hot shower……..naked………before………..another bucket of ice water is thrown at him. Followed by another and another and another.
Well he was nominated several times by several different people so it's only fair.
Watch Benedict Cumberbatch's Ice Bucket Challenge below. It's funny and it's all for a great cause.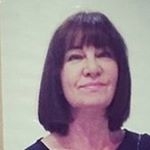 Latest posts by Michelle Topham
(see all)