It is always nice to wake up and see the lovely and incredibly talented British actor Benedict Cumberbatch has another new TV series starting soon. Cumberbatch's latest release is called Patrick Melrose, and is a new series for Showtime.
Last night (April 25th), Benedict Cumberbatch looked handsome at the premiere of Patrick Melrose, as he was photographed alongside co-star Allison Williams and Jennifer Jason Leigh on the carpet of the Linwood Dunn Theater in Los Angeles. (See slideshow above)
His wife, Sophie Hunter, was also there looking gorgeous and stylish in a black-belted long sleeved red dress and a matching wide-brimmed black hat.
And don't you think, even on photographs of Benedict Cumberbatch, that lovely man's warmth, charm and humorous personality always comes through?
Patrick Melrose is a five-part limited series on Showtime about an upper class British man who survives a traumatic childhood only to sink into substance abuse. The series is about Melrose's ultimate recovery, and is both sad and hilarious.
And all you need to do is to watch the trailer for Patrick Melrose below to see it is another tour de force performance from Cumberbatch, who is one of the UKs leading contemporary actors. He is also the winner of four Emmy Awards and an Academy Award nominee (and that was a travesty when he didn't win!)
If you do not subscribe to Showtime, I would suggest signing up for the free trial just to have a chance of watching this as, frankly, it looks pretty epic.
The first episode of Patrick Melrose airs on Saturday, May 12th at 9/8c. If you are a Benedict Cumberbatch fan, you cannot miss it.
Related: Watch the funniest bits of Benedict Cumberbatch and Martin Freeman on The Graham Norton Show — they are hilarious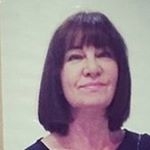 Latest posts by Michelle Topham
(see all)