Benedict Cumberbatch on Why You Should See 'The Imitation Game' (Video)
The fabulous Benedict Cumberbatch talked to ODE this week about why you should see his new movie 'The Imitation Game'.
Benedict says "It's funny, it's a war thriller, it's also about an extraordinary human being who is really important to our modern life. If you have an iPhone, if you use social media, if you understand what it is to connect through technology, if you feel like you've ever been an outsider, or you've been bullied, or people see you as anything outside the conservative idea of 'the norm' or 'normal', whatever that means, then this is a hero for you".
'The Imitation Game', of course, is about the British computer scientist Alan Turing, a man who cracked the Enigma code, the code Nazi Germany used during the Second World War to stop the allies reading their communications.
Turing, hailed as a hero after the war, was then hounded by the British government in later years because of his homosexuality. Something many Brits now look at as a disgraceful period in British history.
'The Imitation Game' covers Turing's early years, his work during the war and his later criminal trial and is, from everything the critics are saying, a movie you really should see.
Benedict Cumberbatch himself is a British actor who is adored by millions of women. Known as 'the thinking woman's crumpet', he is down-to-earth, self-deprecating (watch him make fun of himself over his inability to say the word 'penguin'), intelligent, a brilliant actor, and a lovely man.
The decision to cast Cumberbatch as Alan Turing was almost universally hailed, with even one of Turing's nephews calling it 'perfect casting'.
For more on Benedict Cumberbatch talking about 'The Imitation Game', watch the ODE video below. Isn't he lovely?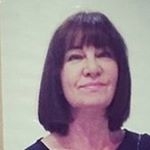 Latest posts by Michelle Topham
(see all)