Benedict Cumberbatch is my man. He's British, intelligent, sexy, a phenomenal actor and, come oooooooon, he's Sherlock.
So, every time I see an interview with him online, I pounce on it as I know it's going to be good.
Advertising
This week's ODE interview at the GQ Awards 2014 falls in that category, as Benedict Cumberbatch talks to them about what he's doing next, and how he spends his time relaxing.
According to Cumberbatch, he's just wrapped up filming on 'The Jungle Book', is in rehearsals for the BBC's 'Richard III', and is also working on the 'Henry' films – 'Henry VI – Part 1, 2 and 3'.
As for when he's relaxing? Seeing family and friends, watching TV and getting into nature.
And, showing the lovely man he is, when asked who he would give a GQ award to, Cumberbatch mentioned 'in absentia' Tony Benn, Robin Williams, and Richard Attenborough.
For me, he couldn't have picked three more lovely, and always missed, men. As for 'the living'? Adam Atkins and Cumberbatch's own father. Awwwww.
Advertising
Watch more of the ODE interview with Benedict Cumberbatch at the GQ Awards below.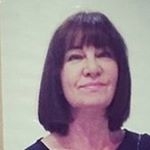 Latest posts by Michelle Topham
(see all)