British actor Benedict Cumberbatch will read a tribute poem to Richard III in Leicester Cathedral today, March 26th, 2015 as the reburial of the Plantagenet king takes place. A fitting tribute from the right person it now seems, as a genealogist has just established Cumberbatch is likely a cousin of Richard III sixteen times removed.
The skeleton of Richard III was discovered in the remains of an old monastery under a parking lot in Leicester by archaeologists in 2012. After much discussion, and some very distant relatives campaigning for his body to be moved to York, it was decided the king would be reburied in a more suitable location at Leicester Cathedral.
Richard III was killed in 1485 at the Battle of Bosworth Field, at the end of the Wars of the Roses. His body was buried in a hurry by supporters, not to be found again until just three years ago. (Read a very interesting report of how Richard III likely died in this BBC article).
The poem Benedict Cumberbatch will read was written by Poet Laureate Carol Ann Duffy. Richard III's reburial ceremony itself will take place today as dusk starts.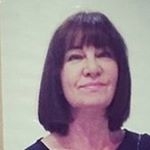 Latest posts by Michelle Topham
(see all)