Graham Norton is obsessed with Benedict Cumberbatch's fans. That's obvious. After all, every time Cumberbatch is on The Graham Norton Show lately, Graham asks him something weird about his fans.
On last Friday's show, Benedict Cumberbatch was asked about a Reddit comment a Cumberbitch (a Benedict Cumberbatch fan) had written after she had seen him on set in Boston.
Advertising
The comment ended with how she could not "smell him" but that there was probably just "the lightest Cumbermusk in the Boston sunshine".
Yep, one of his Cumberbitch's has just coined a new noun. Cumbermusk.
And, of course, Graham was delighted and Benedict was mortified. Watch him below. Awwww.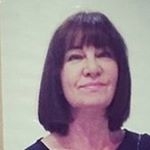 Latest posts by Michelle Topham
(see all)