Top 5 songs at Eurovision 2015 aren't always what the voters choose
It's just over a week since the grand final of Eurovision 2015. A final that was one of the most fun in years, and one that produced a worthy winner in Sweden's Måns Zelmerlöw and his song 'Heroes'.
Of course, it being Eurovision, not everyone agrees with Zelmerlöw's 'Heroes' being the number one song. I don't. Not because I didn't like 'Heroes' or Måns Zelmerlöw, I did. But simply because I had a few other songs I liked even more.
So, I thought it might be fun to put up a quick list of my Best 5 Songs at Eurovision 2015. Just to remember some of the other songs that didn't hit the top spot, and to give us all a reminder of what a stellar event Eurovision 2015 in Vienna was. Both in the songs and the performers.
Advertising
Here's my list:
5. Slovenia — Maraaya 'Here For You'
Slovenia's Maraaya was the first to perform at the Eurovision 2015 grand final, which is why their eventual 14th place finish wasn't anywhere near as good as it should have been. Their performance was superb, 'Here For You' is unique and fun, and Marjetka's voice is fabulous.
After their fabulous performance in the semi final, it was in my best 5 going into the final and, with this performance, it stayed there.
Advertising
4. France — Lisa Angell 'N'oubliez Pas'
This just gave me goosebumps from the minute Lisa Angell appeared on stage, and began to sing about war and how we should never forget those who fought to preserve freedom. Her performance was stunning in an Edith Piaf way. The backdrop and staging was gorgeous, and her voice was perfect. That Angell's 'N'oubliez Pas' only ended up with 4 points and in 25th place was one of several travesties of the evening.
Again, though, it was the Eurovision organizers putting France in the second spot of the evening that killed Lisa Angell's chances.


3. Sweden — Måns Zelmerlöw 'Heroes'
Yes, I did like Måns Zelmerlöw's 'Heroes', and I thought his performance at the grand final was easily one of the best of the evening. The little stick figure was cute, he was perfect in his performance with it, and the song is well written.
Where it lost points for me was, without the stick figure, it would not have had the same impact as the song is not the spectacularly written number a couple of others were. It's also not as good of an entry as Sweden has had in past years (last year's 'Undo' with Sanna Nielsen was incredible and would have been in easy winner in 2015 without having to compete against Conchita Wurst).
Still, I'm happy for Måns that he won, and thrilled Eurovision 2016 will be in Sweden.
2. Norway — Mørland & Debrah Scarlett 'A Monster Like Me'
This was my favorite song of the competition from the minute it was released right through to the final. It dropped one spot for me on the night, however, simply because of the staging. It was minimalistic, not as impressive as their powerful video, and let the song down.
With dramatic staging, Mørland & Debrah Scarlett's 'A Monster Like Me' could have ended up higher than their final 8th placing. A beautiful song, though, and a gorgeous performance.
1. Russia — Polina Gagarina 'A Million Voices'
While I loved this song when it was first released, it wasn't in my best five songs. Not until I saw Polina Gagarina perform 'A Million Voices' live at the Eurovision 2015 grand final, and then I thought she deserved the number one spot as she had everything a winner should have.
An amazing voice, superb staging, a perfect Eurovision song, and she sang it with such raw emotion she made me cry. She lost out, of course, because much of Europe is still disgusted with Russia and it's anti-LGBTI laws, as well as its illegal interference in Ukraine.
Still, a number two finish for Polina Gagarina with 'A Million Voices' is still pretty darned good, and she should be amazingly proud. Especially to face overt bigotry against Russia and still end up second.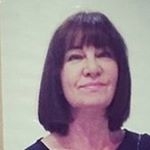 Latest posts by Michelle Topham
(see all)