Cute girls doing cute things anime is my favorite genre. Shoot me. It just is.
And with so many gems released between 2010-2019 (it's New Year's Day 2020, I'm reminiscing), and me having watched just about all of them, let's just say it was hella hard to narrow them down to just these nine.
But, if you are looking for the absolute best of the best when it comes to moe anime, these should be the first series you watch.
Especially if you enjoy cute, laugh-out-loud funny, beautifully animated, written and scored series, with some of the best voice acting and the most lovable characters out there.
In no particular order then, (although Laid-Back Camp is my favorite anime of all time, bar none), these best 9 cute girls doing cute things anime from 2010-2019 are absolutely stellar.
New Game! (2016)
New Game! and its sequel New Game!! follows just-graduated-from-high-school Aoba Suzukaze, who is starting her first real job at her favorite video game company.
Happy to be working at the company that created her favorite game, Fairies Story, Aoba is still nervous about her first day at work.
Even more so when she meets some of her quirky co-workers, including Ko Yagami who works so much she often sleeps at the office. Then walks around in her underwear when she wakes up.
New Game!, and it's sequel and special, give you a great look into the world of video game production, while introducing you to some of the funniest, strangest and nicest characters in anime.
All of whom, by the end of the series, you will feel incredibly sad about having to leave.
Comic Girls (2018)
One of the funniest cute girls doing cute things anime series, Comic Girls tells the story of Moeta Kaoruko, aka Kaos, whose goal in life is to be a successful manga artist.
The problem is, she cannot draw and her stories are so boring she ends up with the worst reader survey any manga creator has ever received.
Her editor believes all is not lost, however, so she recommends Kaos move into a dorm especially for girls who want to become manga artists.
Related: The Comic Girls ending theme is one of the coolest, beat anime theme songs ever released
Once she does, and she meets the other girls in the dorm — all of whom have much better skills than her, and two that are already successful manga artists — she realizes how hard she will have to work to ever stand a chance of achieving her dream.
Comic Girls is hilarious, with adorable yet decidedly quirky and strange characters (wait until you meet horror manga writer Suzu), superb voice acting and an engaging and interesting storyline.
Laid-Back Camp (2018)
My absolute favorite anime of all time, Laid-Back Camp is all kinds of perfection.
From its gorgeous artwork and animation, its phenomenal voice acting, and the show's lovely characters you never want to walk away from, Laid-Back Camp is the best anime of the last 10 years if you love all kinds of cute.
And oooooh, the gorgeous soundtrack.
Throw in that its story is about a group of girls that go camping at some of the most beautiful places in Japan, and that it actually teaches you about camping and encourages girls and young women to get out into the great outdoors and camp, you will want to buy a tent and head out into the Japanese countryside yourself as soon as you can.
Plus, the main character Rin Shima is my favorite moe girl ever as she is not only beautiful, cool and has the cutest face and best hairstyle, but she is so zen about going camping completely alone, she doesn't really care if anyone goes with her or not.
In fact, in most cases, she'd rather you didn't.
Laid-Back Camp, aka Yuru Camp, is recommended by so many people when the topic of the cute girls doing cute things anime sub-genre comes up, if you have not yet seen it you really should.
Especially as an excellent spin-off called Room Camp, aka Heya Camp, will be airing this month as well.
Encouragement of Climb (2013)
If you have always wondered what it would be like to climb mountains, Encouragement of Climb is definitely for you.
The slice of life anime series currently has three seasons out, plus a new project coming up in 2020.
In Encouragement of Climb, Aoi Yukimura is the series' protagonist, a high school student who has been afraid of heights since she fell off a playground climbing frame.
When she re-meets an old friend, Hinata, who loves to climb mountains, however, she soon finds herself being pushed to do something that makes her terrified just to even think about.
Learn about Japan's most important mountains, and find out what it might be like to climb Mount Fuji. And, of course, meet the adorable girls Aoi and Hinata become friends with along the way.
Gabriel DropOut (2017)
Gabriel White Tenma is one of the most popular and hardest working angels in heaven. So, after graduating from Angel School, she is sent down to earth to work as a guide to help people become happier. Her disguise will be that of a typical high school student.
The problem is, on her first day in her new apartment, Gabriel comes across an online video game — an MMORPG. Soon she is so addicted to the game, she barely leaves her apartment, doesn't clean or cook and doesn't go to school.
In steps her neighbor, cute demon living as a high school student Vignette April Tsukinose, who decides its time Gabriel joined the real world.
But when she does, her terrible attitude does nothing but get her into trouble.
Gabriel DropOut is hilariously funny, with some of the most interesting and unusual characters in cute girls doing cute things anime.
Especially when Gabriel turns out to be one of the worst angels around, while another 'student', demon Satanichia Kurumizawa McDowell, doesn't seem to be cut out for being 'demonic' either.
Non Non Biyori (2013)
Non Non Biyori, the second season Non Non Biyori Repeat and the movie Non Non Biyori Vacation are three of the best slice of life anime ever created.
In them, Hotaru Ichijo has just moved to a remote part of Japan where her father has been transferred.
Soon she finds herself attending a one-room school house with three other girls and two of the girls' brother. All of whom are different ages, and the only school age children still left in that area.
Soon, Hotaru has a crush on one of the girls, Natsumi's older sister Komari, but tries to keep it a secret. Even though, when all the girls visit her home, they discover the many Komari plush dolls Hotaru has been sewing.
Non Non Biyori is a simple story of what it is like to live in the countryside of Japan, with an assortment of lovably quirky characters, relaxing stories of hot summer days fishing, hiking and visiting mountain overlooks, and some of the funniest dialogue in an anime series.
It also stars Renge, the most adorable first-grader on the planet, and someone you just want to squeeze and squeeze and squeeze.
Shirobako (2014)
Shirobako is not only a wonderful anime series about moe girls, it is also a superb series about what it is like working in the Japanese anime industry.
The two seasons of the show cover the making of two different anime series, as protagonist Aoi Miyamori and everyone at Musashino Animation attempt to solve the myriad of problems that come with getting an anime series made and then delivered to the TV stations on deadline.
Related: Shirobako's 0pening theme song is so upbeat and fun
The show is beautifully written, it really will teach you things you did not know about the anime industry, and you will fall in love with every character in it.
From the hard-working but not sure what she wants out of life yet Aoi to Yutaka Honda, a Production Manager who eventually leaves Musashino Animation to become a pastry chef and open his own bakery instead.
After School Dice Club (2019)
After high school students Kyoto, Aya and Miki follow student council president Midori, and discover she works selling games at a board game shop, the four are soon members of the newly founded After School Dice Club.
The club meets on evenings and weekends at the board game shop, with a new game being played every episode.
The anime not only does a wonderful job of explaining the rules of the actual real-life board games that are shown in the series, it also pulls you in to care about whether the game-obsessed Midori is able to create a board game a company might actually buy, and if the shy Miki really will ever learn what it is like to have fun.
If you have played board games in the past, or have always wanted to do so, After School Dice Club is the perfect anime series to help peak your interest even more.
Yuru Yuri (2011)
If you are into funny yuri anime (gay anime) then Yuru Yuri is the anime series to watch.
Not only was this fabulous moe anime series my gateway into the cute girls doing cute things anime sub-genre, I have also never laughed at an anime as much as I have laughed at this one.
From Akari, the girl with a 'lack of presence', to crazy blonde-haired Kyōko, who has a big crush on the adorably pink-haired Chinatsu and won't let her forget it, and cool-headed Yui who Chinatsu loves instead, the main characters in the anime are perfect.
Add in a slew of secondary characters that are just as memorable and likeable as the leads, and this is a yuri anime series you will be rushing out to buy on DVD.
As yuri anime goes, it is quite innocent as most of the yuri is played for laughs, but what it gives you is a series that will have you sat with a grin on your face a mile wide from its opening episode to its closing one.
And characters that you will love more than almost any others.
Yuru Yuri is a superb anime series to start off with if you are just getting into the moe/slice of life/cute girls doing cute things anime sub-genres.
Especially as, once you have watched the three seasons, the Yuru Yuri film and the sundry OVAs that have been released, you will feel like you know these characters just like your very own family.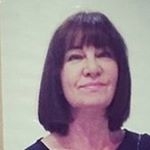 Latest posts by Michelle Topham
(see all)