Best 'Airport CEO' gameplay if you're having problems? Check out the series Keralis is doing
If you have been interested in seeing how the new airport tycoon game Airport CEO plays, then you may want to watch the Airport CEO gameplay series YouTube gamer Keralis is currently in the midst of recording.
If you have already tried playing Airport CEO and had some problems, then Keralis's gameplay videos are definitely the ones you should watch.
After all, the management game is incredibly complex to play, has a massive level of detail, and is still pretty buggy (well, it is an Early Access game that has a long way to go before it is finished) — and, yes, Keralis has had some problems with it too.
But, like most of the people playing it, he seems to like the game (he already has nine gameplay videos up on YouTube and more coming), and he is handling the game's buggyness quite well.
His Airport CEO gameplay series is also extremely entertaining, serving to make the game look even more fun than it may actually be with the current Easy Access frustrations. And he explains how things work very well, if you are feeling a little lost.
Start watching Keralis's Airport CEO gameplay series below. You can buy and play the game yourself through Steam's Early Access. It is available for both PC and Mac.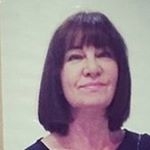 Latest posts by Michelle Topham
(see all)