Singer Ricky Martin is not only known for his fabulous voice and beautiful songs, he is also famous for being undeniably sexy and drop dead gorgeous, as well as for being probably one of the most photogenic celebrities around.
To make him even more awesome for fans, Martin is also a massive social media fan, which means, if you want cool photos of what he is doing on an average day, you don't have to wait too long before one pops up on Ricky Martin's Instagram account, as he posts something just about every day.
As Ricky Martin himself told Ellen last year, "I'm obsessed with social media. Something's wrong. I have issues. I love it. I love it. I love it."
Martin went on to say about social media, "It gets you in touch with people. They tell you what they want, what they need, and it's so easy nowadays for entertainers. So (he told fans) thank you so much for your comments and everything".
Now, if you haven't checked out Ricky Martin's Instagram account yet to see the almost 900 photos he has uploaded there, you really should. Especially if you're a fan of his shirtless photos as there are…many.
But, before you do, here are a few Ricky Martin Instagram photos I think are some of the sexiest he has uploaded. Enjoy.
A photo posted by Ricky (@ricky_martin) on
A photo posted by Ricky (@ricky_martin) on
Now, once you've finished perusing all Martin's lovely Instagram shots, don't forget to click on 'Follow' so you can keep up to date on the next round of hunky photos he takes.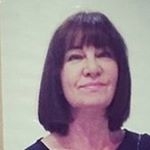 Latest posts by Michelle Topham
(see all)