While the historical action mystery anime Revenger has not been one of this season's favorites, and I have no idea why as the story is interesting, the characters are wonderful, and the art style is gorgeous, Revenger has spawned one of the best anime theme songs of the Winter 2023 season.
That song is Revenger's ending theme song 'un_mute' by Maaya Sakamoto.
An ending theme song that is so calming and warm the minute Sakamoto's almost angelic vocals begin, you just want to put her 'un_mute' on repeat, as it puts you in such a lovely mood.
Even though at the heart of it, 'un_mute' is quite sad, as the lyrics tell the story of a woman waiting in a hideout for her lover who never arrives.
As she sits waiting for the sound of his voice, all she can hear is the wind and the rain echoeing his absence.
In a time of all things that never stop moving動きを止めることない万物の時の中How long, how long should I waitどれくらい あとどれくらい 待てばいいIn the hideout where you are pretending I don't exist聞こえない振りをしてる君のいる隠れ家の
Maaya Sakamoto's 'un_mute' is also the perfect ending theme song for Revenger, an anime that has not received the audience or the love that it should have done.
Especially as the episodes often end on a melancholic note, with 'un_mute' tenderly illustrating the fears of the characters in it.
'un_mute', by the way was composed by SIRA with lyrics by Yuho Iwasato.
SIRA is relatively new to anime theme songs, but Yuho Iwasato, of course, is a master at writing the lyrics for memorable songs for many of our favorite anime, including theme songs for Cowboy Bebop, Spice and Wolf II, Cardcaptor Sakura and Pokémon XY.
Listen to Maaya Sakamoto's gorgeous 'un_mute', the Revenger ending theme song, in the video and on the Spotify player.
Whether it is the best anime theme song of the Winter 2023 season, you can decide.
The song has been released as a double-single along with her other recent theme song 'Mada Tooku ni Iru', the ending theme for the original anime Hikari no Ō (aka The Fire Hunter).
You can hear both below.
RELATED: Watch Revenger's pretty creditless ending animation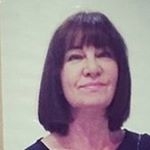 Latest posts by Michelle Topham
(see all)