Crusader Kings II is one of the most punishing strategy games you'll ever play. Nit-picky in detail and ridiculously deep, if you don't read the manual or watch a ton of Let's Play Crusader Kings II videos, you may not understand what's going on. Then, if you download the fourth expansion, The Old Gods, you could find yourself even more overwhelmed.
Luckily there is what I call the best Let's Play Crusader Kings II: The Old Gods video series being put up on YouTube. A Let's Play Crusader Kings II: The Old Gods series I can highly recommend.
That's because, if I'm looking for a Let's Play video series of any Paradox game, with or without expansions, the only Let's Player I ever go to is Quill18.
He's not only one of the best strategy game players online today, he's also loved by Paradox themselves, who recently invited him to go to Sweden and meet everyone at Paradox, play Paradox games and check out the brand new yet-to-be released game Europa Universalis IV. How cool is that?
Anyway, if you do need a Crusader Kings II: The Old Gods Let's Play, check out Quill 18's first video in the series below. You can then watch the rest of the series on Quill 18's awesome strategy channel.
By the way, if you already own Crusader Kings II and want to add The Old Gods expansion pack, you can buy it at Gamestop.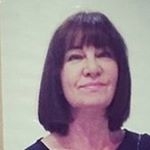 Latest posts by Michelle Topham
(see all)