This superb Darksiders III walkthrough shows everything you need to know about the game
THQ Nordic's new action adventure video game Darksiders III is due for release on November 27th. The game is the first in the series to be developed by Gunfire Games after original series developer Vigil Games went bankrupt.
But, don't worry too much about Darksiders III being far removed from the first two games in the series due to the new developer. After all, the majority of Gunfire Games' employees are originally from Vigil Games anyway.
And yes, we have had to wait six years for the third game in the Darksiders franchise, so let's just say this thing had better be good.
In actual fact, it is.
And I can say that with some degree of certainty, because I have just spent over an hour watching the first video in a new Darksiders III walkthrough from brilliant YouTube gamer MKIceandFire.
A video in which some people in the commenting section are complaining Darksiders III doesn't have finishers (no, it doesn't) but, honestly, it is still an absolutely superb game. Even without them.
As per usual with MKIceandFire's walkthroughs, his Darksiders III walkthrough will have the full campaign gameplay, and is recorded on 1080p HD on PC and without commentary.
You can watch the first video in his series below.
It is an hour and six minutes in length, and will give you a good idea of how to get started in the game.
The rest of his Darksiders III walkthrough will likely be up on his YouTube channel by the time the game releases on November 27th. And yes, I can confidently call his playthrough the best Darksiders III walkthrough around already, because his videos always are.
As for the Darksiders III release, there are several editions of the game hitting shelves next week. So there is something for everyone beyond just the base game.
The special editions are a Deluxe Edition, with the game's soundtrack and two future DLCs, the Collector's Edition, which comes with a Fury figurine, and the Apocalypse edition, with figurines of War, Death, Fury and Vulgrim.
Darksiders III will be available on PC, PlayStation 4 and Xbox One.
You can learn more about the game on Gunfire Games' website.
And, if you are interested in learning more about the Darksiders III story and lore before you play the game, MassiveG has an excellent video called Darksiders 3 Explained: Full Story & Lore Breakdown, which looks at the changes from the first two games, as well as what you can expect in the third. Watch that below too.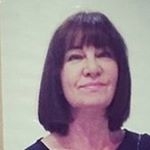 Latest posts by Michelle Topham
(see all)