Dota Underlords, the new stand-alone version of Dota Auto Chess, has just entered Open Beta, it is free for everyone to play, and is a game that is easy to get into but difficult to continually do well at.
That is why, after I had played a few games against the BOT, I went in search of a Dota Underlords tutorial for beginners, as it was pretty obvious I was never going to improve much myself without some help.
The Dota Underlords tutorial I found, and ended up watching straight through in one binge, is this superb offering from Canadian gamer Quill18.
He has put together a Dota Underlords tutorial for beginners that is less than 90 minutes in length, but that explains everything you need to know to improve your skills in the game.
He plays a Solo Match BOT game, and chooses the option to play at his own pace. That way, instead of timed rounds, each round moves on when he chooses, which allows him plenty of time to explain every feature in the gameplay.
This Dota Underlords tutorial for beginners explains everything
One of the big reasons I tend to go straight to Quill18's channel, when looking for a tutorial or a strategy game walkthrough, is because he explains every tiny thing you could possibly need to know about the game he is playing.
Tiny things can often mean the difference between becoming an expert at a game and just not quite making it.
In his Dota Underlords tutorial for beginners, for instance, he starts off with an explanation of the play area, how to open the shop, and that you can click on your opponents to see what they are doing.
He also plays on the Mobile interface, even though he is on PC, which I did not know you could do. That makes the icons bigger, which I prefer, but it also makes the mobile shop look huge and beautiful (see below). So yep, I am now playing with the Mobile interface too.
The gold in Dota Underlords
Next, Quill18 explains the gold system in the game. That you get 1 gold in every round, a bonus gold if you win, and bonus gold if you are on a win streak or a lose streak.
He then goes through the advantages of sticking to a lose streak if you are losing, as that can earn you bonus gold each round, as long as you don't break the streak by winning.
But, he stresses, this does also cause you to take damage.
As his gameplay continues, he talks longer about the gold system and how to use it to your advantage.
Choosing your units
Quill18 is also superb at explaining the differences between each unit that you choose, each unit's unique ability, and what the advantages or disadvantages are of choosing each.
He goes through the mana system, explaining how each unit earns it, and how its ability to use its mana depends on a variety of factors.
As far as choosing your first unit, Quill points out it doesn't really matter that much. After all, you're trying to set up combos with the available alliances, so your second unit choice is going to be much more important than your first.
Playing your first Dota Underlords round
Quill kicks off his first Dota Underlords round with the usual warm up round, which is a loot round, and one which his unit won. That gave him a choice of some chainmail, boots of speed or an ability. He went with the chainmail, to make his unit more difficult to kill.
But it is in his explanation of choosing his second unit where the details of gameplay get interesting.
Specifically when he explains how to end up with a two-star unit, and what that means (buy three one-star units, and then they will merge into a two-star unit). But is it worth doing that, or would having three one-star units on the board be more beneficial?
Quill18's Dota Underlords tutorial for beginners continues like this for an hour and 17 minutes. Until he has explained every aspect of the game a beginner needs to know, as well as quite a few things I was not aware of. And I had a couple of hours of gameplay under my belt.
Check out Quill18's Dota Underlords tutorial for beginners in his video below. Make sure you watch all of it, and then I promise you, you will be absolutely prepared in your next round to really cause some damage.
Related: Best Stellaris: Megacorp walkthrough is Quill18's series with 25 videos already up and counting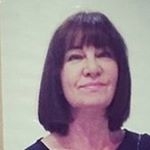 Latest posts by Michelle Topham
(see all)