First, I have to admit, I'm not usually a fan of Euro Truck Simulator 2. In fact, I'm not a particular fan of any of these types of Euro Simulator games (farming, driving, racing etc), but they do go down well in Europe where they sell millions of copies in a variety of countries.
That being said, I did find what I think is one of the best Euro Truck Simulator 2 Let's Play video series this week, and I wanted to share it with you as, if you're a fan of the game, you'll love it. (Let's face it, if I enjoyed it, you're going to be besotted by it).
This Euro Truck Simulator 2 Let's Play video series has been produced by British gamer, DaSquirrelsNuts, and starts off with him driving a seventy tonne Volvo truck.
He's great because he explains all about the truck, the engine, the axles, the chassis, the interior and exterior options, and tells you exactly why he's choosing what he is.
Start off watching DaSquirrelsNuts Euro Truck Simulator 2 video series with the first episode below. I really think you'll enjoy it. Then, head to his videos page, as he has tons of other videos of boatloads of Euro simulators, and they're very very good.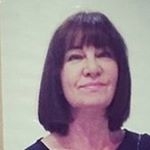 Latest posts by Michelle Topham
(see all)