Best Fallout 76 walkthrough to show you how terrible this game is?
The new Bethesda Game Studios online multiplayer action role-playing game Fallout 76 released yesterday and, so far, is getting utterly terrible reviews.
So much so, Fallout 76 has a 2.3 on Metacritic from almost 1,000 reviews with reviewers calling it an "insult to the Fallout franchise", and saying "It is embarrassing that Bethesda is releasing this buggy unfinished game, and has the audacity to charge $60 for it, while filling it with microtransactions".
One reviewer even warns, "Fallout 76 is buggy, lazy, and an overall miserable experience with little redeeming qualities. I'm offended as a Bethesda fan and as a consumer that they thought this was worthy of a release. Stay away from this trash, I beg you".
That is why, if you do not want to spend $60 on a game that seems to be a complete waste of your hard-earned cash (and who does?), you may want to watch a Fallout 76 walkthrough instead.
That way at least you know you made the right decision in not buying this truly awful game.
Luckily, YouTube gamer GhostRobo has an extensive Fallout 76 walkthrough on his channel, which is the best I have seen from an hour of walkthrough viewing on YouTube.
A Fallout 76 walkthrough that is already 20 videos long and increasing every day, and that gives you a great idea of whether you will like the game.
Check out the first video in his long Fallout76 walkthrough series below, then watch the rest of them on his YouTube channel.
Other excellent walkthroughs to check out:
Best Spyro Reignited Trilogy walkthrough with full campaign?
This Visage walkthrough with no commentary is absolutely terrifying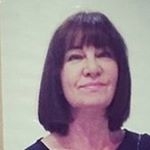 Latest posts by Michelle Topham
(see all)