The best games I've played (and finished) in 2013 (so far) are…..
I play so many games I thought it might be fun to put together a list of the best games I've played (and finished) in 2013, so far. Some are new games, most are classic or indie games, and my rational for choosing them for a 'best games I've played in 2013' list, is nothing more than a) they were fun, b) I had either no problems or minimal problems getting them to play and c) they were well worth the money I spent on them.
With those three criteria in mind, and the knowledge that I've played (and finished) around 100 games in 2013, so far, these are the games I've enjoyed the most. In no particular order, that is.
Beware Planet Earth
I picked this up on Indie Game Stand for just a few dollars, and  I have to say they were some of the best dollars I spent on games this year.
I haven't had more than a cursory look at Plants vs Zombies so, unlike some gamers, I wasn't too fussed about this being similar but, frankly, it blew me away.
Beautiful and colorful graphics, funny machines to use or not, awesome looking 'martians' and one of the best tower defense games I have ever played.
You can buy Beware Planet Earth, by the way, at Big Fish Games for just $2.99 if you're a new customer. $9.99 if you're not.
Don't Starve
This was a game an extremely nice person in GOG's forums gifted me, and I am so happy he did.
It's a rogue-like wilderness survival game with phenomenal graphics, interesting little characters, challenging gameplay (I've literally lost count of the number of times I've died — over 100 at least), and a truly unique game.
It is currently selling on GOG for $14.99 and, even though I actually didn't buy it myself, I can still say it's worth every penny it's being sold for.
Still Life
Still Life is a classic adventure game that anyone who is a true adventure game fan should immediately have in their collection.
The story is wonderful, the characters are fully-fleshed out and interesting, the graphics are lovely and the murder mystery is fun to figure out.
To say I bought it on sale on GOG for 5 bucks — yep, a true deal. You can pick up the other two games in the series there as well — they're both equally as excellent.
Clive Barker's Undying
Absolutely the best game I played all year. A scary first-person shooter, with a phenomenal story, beautiful graphics, and actually quite frightening.
I loved the characters, the spooky old house, the family history, the myriad of monsters roaming everywhere, the supernatural lore and the weapons. It is also a long game, so kept me occupied for around 40 hours.
A truly awesome game, and another one you can pick up on GOG for $5.99.
The best gaming dollars I spent all year. I mean, come on, it's Clive Barker. 'Nuff said.
Torchlight
I was late coming to this party, but when I finally did, I could see immediately why so many people said Torchlight was better than Diablo.
Fun characters, an interesting leveling up system, a beautiful 'town', nice music, addictive gameplay, a myriad of unique and cool monsters to massacre and, once you finish the game, an infinite dungeon to play and play and, yep, play.
Just $14.99 on GOG. Fabulous.
Lego Harry Potter Years 5-7
I played the original game last year and finally finished this one in 2013.
Personally, I think it's even better than the first game in the series as the cut scenes are stunning, gameplay is addictive (just one more level so I can grab more studs and buy more characters!), every Harry Potter character I love is in it, and the game sticks so close to the original story it is really wonderfully done.
Plus…there isn't any voice acting which, if it's terrible, spoils any good game. Just grunts, groans and laughs. Lovely.
You can currently grab it at GamersGate for $9.98, although it is only playable on Steam.
BioShock Infinite
Come on, there's not much to say about this, except that it's not only one of the best games I've played (and finished — twice) in 2013, so far, it's one of the best games I've played — ever.
Tell me you don't think this one is going to win most of the awards! You haven't played it? Seriously, get with the program.
You can buy it at GamersGate for $59.95.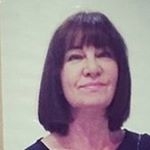 Latest posts by Michelle Topham
(see all)