Do you still have Christmas gifts to buy for friends and family, and are a bit stuck on what to get for some of the more difficult people on your list?
Are any of them fans of BBC TV series? If so, your problem has just been solved. Because there are some fabulous BBC TV series boxed sets out there that fans of shows like Doctor Who, Wallander, Sherlock, Fawlty Towers, Top Gear, Being Human, Thirteen, Cleverman, Shetland and more will love.
And I was just reminded of that by this quick BBC Three video the Beeb just put out to promote their boxed sets. Think is, though, they're right. They are awesome gifts and anyone who likes a good TV series which, let's face it, most of the BBC's are, will get huge enjoyment out of them.
Look for boxed sets of Doctor Who, something like every episode of season 8 for instance, or if you have a little more money to spend on a Doctor Who fan there is an amazing limited edition series of Doctor Who seasons 1-6 that comes with a cool model of the Sonic Screwdriver.
If your mother loved the BBC's version of Wallander, she might enjoy watching the entire series again on DVD or, with the recent popularity of the Ab Fab movie, a friend may be desperate to own every episode of the original Absolutely Fabulous series. There's a boxed set of that too.
As for Dad, the classic series Black Adder may bring back fun memories, or how about Red Dwarf, probably the funniest comedy series to ever come out of the UK?
And, of course, there is the hilarious BBC series The Office, the TV series that catapulted Ricky Gervais to massive fame. It tends to be popular with Dads too.
For more BBC boxed sets, check out the huge selection on most major DVD sites, and grab something for everyone on your list.
Order today and they can still deliver in time for Christmas too.
Problems buying Christmas gifts? Sorted.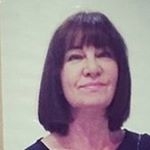 Latest posts by Michelle Topham
(see all)