Come on, we all know every list of 'best…whatever anime' is subjective.
After all, everyone's taste is different and that means, one person could think a certain girls' sports anime is the best thing since their first trip to Japan, while another might hate it.
That's why, when it comes to my Best Girls Sports Anime of All Time list, I would be fooling myself, and you, if I was to try to force you to believe this is the quintessential list, and no other will ever do.
What I will say, though, is in my opinion, these seven girls sports anime series are well worth a watch.
It's then up to you to decide if any, or all of them, sound like they would be your cup of tea. Then watch them to see if you agree with me.
Alrighty, then, let's get started with what I think are the Best Girls Sports Anime. But do remember, when it comes to sports anime, there are not a huge number that star girls to choose from.
More's the pity.
Chihayafuru
The 'girls sport' in the case of Chihayafuru is Karatu. A sport that, while some may not classify it as such, is actually a Japanese card game played by many girls (and women).
Due to its physically arduous nature and that games last up to 90 minutes, with higher-ranked players playing 5-7 often exhausting games in a typical Karuta tourmament, Karuta players must be in top physical condition.
Just like sports women.
Like many sports too, most games are played by individuals who are also part of a team.
In Chihayafuru, we follow high-school beauty Chihaya Ayase who, along with two male friends Taichi and Arata, becomes obsessed with Karuta. The three then head off to different schools, but still continue to play Karuta. All with the hope of becoming the Karuta Queen or King.
Related: 99RadioService's 'Star' is the best Chihayafuru theme song — Listen!
The three-series anime is wonderful, with its large cast of unique and beautifully-written characters you almost immediately fall in love with, its gorgeous music, beautiful art style, and superb animation.
Over three seasons, for a total of 74 episodes, the story never stumbles or becomes dull, and the characters are just as endearing at the end as they were the first time they appeared on screen.
Even when you know about their faults.
All three seasons of Chihayafuru are on Crunchyroll.
Minami Kamakura Cycling Girls Club
I knew absolutely nothing about girls cycling until I watched the anime Minami Kamakura Cycling Girls Club, another of the best girls sports anime I have recommended to a few sports fans.

A 13-episode slice of life/sports anime series that follows high schooler Hiromi Maiharu, who has just moved to Kamakura and decides to go to her first day of school on her bike. A bicycle she hasn't ridden since she was little.
Of course, as you might expect, Hiromi gets into trouble as she loses control of her bike and almost slams into Tomoe Akitsuki, another student at her new school.
Soon, Hiromi is being taken under Tomoe's wing and introduced to other girls who love cycling, and really want Hiromi to learn to love it too.
The art style in Minami Kamakura Cycling Girls Club is beautiful — soft and dreamy — and the many places we get to see around Kamakura as the girls cycling club heads off on different trips are lovely.
All the girls in the club have distinct personalities and, for me, with the live action snippets at the end of each episode, I learnt a lot about what it takes to be the member of a cycling club — from the types of bikes that are best to how to choose sturdy equipment and how to pick interesting places to visit.
You can watch Minami Kamakura Cycling Girls Club on Crunchyroll.
Diary of Our Days at the Breakwater
A calming and relaxing girls sports anime that centers around the sport of fishing, Diary of Our Days at the Breakwater tells the story of Hina Tsurugi. A high school girl who moves to an ocean-side town, but quickly discovers fish and other ocean creatures terrify her.
Wanting to join the arts and crafts club at school, she suddenly finds herself press-ganged into being in the fishing club instead.
Related: The Diary of Our Days at the Breakwater ending theme is awesome — Listen!
Soon Hina is learning how to fish, what types of bait to use for the type of fish you want to catch, and how tides, weather and temperature can make or break your fishing success.
Diary of Our Days at the Breakwater's four main characters are fabulous — smart, funny, interesting and, yes, a little strange.
Like all the best girls sports anime, the art style is stunning, the animation beautifully done and the story compelling.
Sure, it's a little 'educational' but, not knowing anything at all about fishing, I thoroughly enjoyed that.
Watch Diary of Our Days at the Breakwater on Funimation. There is only one season out — so far — but it really is fabulous.
Encouragement of Climb
If you have always wanted to get into the sport of mountain climbing, you will love Encouragement of Climb.
Not only do you get to see some of the biggest mountains in Japan, and find out why they are some of the most interesting to climb, you also learn about mountain climbing culture and etiquette, how to choose the best and safest equipment, what makes a mountain dangerous and how to avoid getting injured or worse and, of course, experience some of the amazing views in Japan once the peak is reached.
Related: The Encouragement of Climb: Next Summit trailer shows why this gorgeous anime is so loved
But, for me, the nicest thing about Encouragement of Climb is the girls — Aoi, Hinata, Kaede, and Kokona — and their quirks and foibles, as well as all the other people they meet along the way.
Plus, isn't it nice to watch an anime now and again that is so filled with the joy and exuberance of the sport they love, it seems to jump right off the screen at you!
Seasons 1 and 3 of Encouragement of Climb are watchable via Crunchyroll, with Season 2 mysteriously missing. You'll have to search elsewhere for it.
Iwakakeru! Sport Climbing Girls
Another anime about climbing is Iwakakeru! Sport Climbing Girls but, where Encouragement of Climb is more like hiking up a mountain than climbing it, the girls in Iwakakeru! Sport Climbing Girls head off up steep climbing walls clinging onto them like grim death.
They are also massively into the competitive side of climbing, as their goal is to beat out other teams to become the best female climbers in Japan.
That's why they spend a lot of their time in climbing gyms rather than on mountain faces, trying to calculate the fastest way to get to the top of individual climbing walls.
As girls sports anime go, Iwakakeru! Sport Climbing Girls is fun, fast-paced and highly entertaining. The characters are multi-dimensional and interesting, and each have their own unique reasons for wanting to be able to get to the top of the climbing field.
The only place the anime fails in is its ending, as it seems to be on you far faster than you expect.
With the show only coming out in 2020 though, I'm holding out for another season with the hopes the plot points that seemed to be not fully fleshed out get a second chance.
That being said, Iwakakeru! Sport Climbing Girls is an interesting and extremely fun girls sports anime I not only recommend, but I would definitely watch again.
Watch this girls sports anime on Crunchyroll.
Bamboo Blade
For anyone who loves anime about modern Japanese sports, Bamboo Blade is the one to watch.
A series that follows Toraji Ishida, a high school kendo teacher who takes a friend's bet to put together a team of five girls that will then be able to beat his friend's girls team in an upcoming match.
For Toraji, losing isn't an option. After all, he is absolutely broke but, if he wins, he will get free lunches for a year.
Bamboo Blade is not only a cool story with characters you will like, you learn what it must be like to be in a kendo club, and find out more about one of Japan's most interesting, and most popular, sports.
The anime also has more than its fair share of zany situations, and slapstick comedy. None of which takes away from the fact this is an excellent sports anime, full of cool characters, quite a bit of drama and even some romance.
While the animation in Bamboo Blade is lazy in parts, and the art style is not my favorite, the story and the people in it more than make up for it.
The anime is streaming on Funimation.
Farewell, My Dear Cramer
When it comes to girls football (soccer to Americans), Farewell, My Dear Cramer does an excellent job of showing the trials and tribulations of being obsessed with the sport and being on a team.
The anime is one of only a couple that even touches girls football but...Farewell, My Dear Cramer is still one of the best girls sports anime in recent times, having premiered earlier this year.
This sports anime tells the story of Nozomi Onda, who is so good at football she believes, if she plays on a team with other girls, they will do nothing but damage her skills.
Soon, however, Onda is persuaded to join a girls football team and comes across Sumire Suou. A rookie in the game of football, but one with some serious promise.
Both girls find their individual skills blossoming as each learns how to properly be a member of a team.
The animation in Farewell, My Dear Cramer does have some flaws (although it is good during the football games themselves), but the unusual art style and football-obsessed characters make for a satisfying show.
You can watch this girls sport anime on Crunchyroll.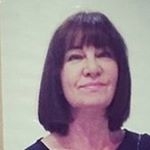 Latest posts by Michelle Topham
(see all)