Who does the best kid-friendly Minecraft videos on YouTube?
While many parents would love their children to be able to watch Minecraft videos on YouTube, it's not always as easy as loading up a few video pages and hitting 'Play'. That's because many gamers who do record themselves playing Minecraft may be fun to watch but, because of the bad language they use, their videos are not always suitable for children. Honestly, the language isn't always suitable for me.
That's also why more and more parents are asking to be pointed to the best kid-friendly Minecraft videos on YouTube, so they can safely allow their children to watch them without worrying about the language or loud, obnoxious behavior they're going to learn.
That's also when I point them to one of my favorite Minecraft gamers, Etho, a gamer who records some of the best kid-friendly Minecraft videos, while still playing an awesome game of Minecraft and teaching them something.
Who is Etho?
Etho is a Canadian gamer who runs a channel called Etho's Lab. On it, he uploads mainly Minecraft videos and concentrates on technical tutorials and builds that are still incredibly fun to watch. His channel is one of the most-watched channels on YouTube and it's honestly not surprising as the videos he produces are excellent.
If your children want to learn how to make a mob trap, an automated cactus farm or a greenhouse, the Etho'sLab channel is the one to watch, as they'll learn how to build some awesome Minecraft designs but with no chance they'll ever hear the f-word, as Etho keeps things clean, relaxed and very kid-friendly. He's also incredibly knowledgeable about Minecraft.
He's currently running a long series on building an underground base, complete with houses, stores and villagers, that's very cool to watch. If your kids are wanting to build their own Minecraft base, they'll absolutely love his.
If you're looking for the best kid-friendly Minecraft videos on YouTube, you really can't do much better than the Etho'sLab channel.
With more than 1,000 videos currently on his channel, there's bound to be at least a handful your kids would love to watch. Just be warned, they may just get addicted to Etho and his videos, just like me.
Meanwhile, check out his latest video below. It's a one-hour world tour of the underground base he's working on and, yep, it's very cool.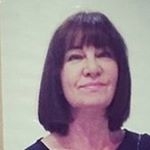 Latest posts by Michelle Topham
(see all)