Playing LEGO City Undercover and got a bit stuck? Or just want to see what the game looks like before you plump down your hard earned cash? Then you might be looking for the best LEGO City Undercover walkthrough gameplay videos online. In which case, I have an awesome series of videos to recommend.
One of my favorite YouTube gamers is a guy who goes by the userid of Tetraninja. He's a Canadian gamer who has a ton of great walkthrough videos up on YouTube, but his LEGO City Undercover walkthrough videos are particularly excellent.
What I love about Tetraninja as well is that, overall, he doesn't resort to shouting, screaming, or using foul language in his enjoyment of the games he plays. That means, if you're looking for the best LEGO City Undercover walkthrough videos for your kids, he's a pretty safe bet.
You can watch Tetraninja's first video in the LEGO City Undercover walkthrough series below and then see the other 48 videos on his YouTube channel LEGO City playlist.
Oh and, by the way, if you haven't bought LEGO City Undercover yet, you really should. The game has an incredibly cool story, excellent voice acting, some of the best cut scenes in any game and the most fun gameplay. In fact, it's one of the best games I've played all year, and I've played a lot.
You can buy LEGO City Undercover at GameStop.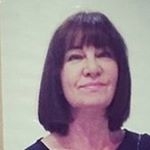 Latest posts by Michelle Topham
(see all)