I'm trying to hone my Minecraft building skills when it comes to creating cool houses, so I was thrilled to find a series of videos from YouTuber ShiftmasterMinecraft in which he does an entire Let's Build a Victorian House in Minecraft from start to finish. His videos include not just the house build itself, but also exterior detailing, how to build an awesome roof, landscaping the garden and, of course, creating appropriate furniture.
What's even cooler about this Let's Build a Victorian House in Minecraft series is Shiftmaster has based the house he's built on an actual Victorian house he found on Google Maps, so his design is much more authentic than some other Minecraft builders.
It's also interesting to watch him as he's still working on part of his design as he builds, meaning you get to see the bricks he decides to keep and those he decides to discard to get to his ultimate design as well as learn why.
Perfect for someone like me who sometimes still struggles getting my Minecraft houses to look exactly the way I want them to.
Check out the first video in his Minecraft Victorian House series below. Cool, eh, and don't you just love those colors? The rest of the video series you'll find on his YouTube channel.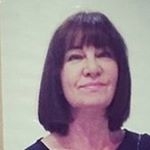 Latest posts by Michelle Topham
(see all)