Who does the best Let's Play Banished video series?
As anyone who reads this site already knows, GOG is my favorite place to buy games as I rarely buy non-DRM-free games. What you might not know is a new indie city-building strategy game called Banished has been on my list of 'must buy games' since I saw previews of it, then discovered the whole game was made by just one man. So, when Banished was released on GOG this week, meshing two of my favorite things together, yes, it was an immediate instabuy for me.
As I soon discovered after downloading it and firing up the game, however, Banished is also a game that is not remotely easy. In fact, it's a huge challenge, especially for someone with the attention span of a flea like me.
Micro-managing every aspect of your gameplay is a must and, if you don't, your citizens will start dying like flies and, before you know it,  you're left managing nothing more than a ghost town.
After two Banished playthroughs and quick deaths of most of my citizens in both of them, that's when I found myself needing to watch a couple of Let's Play Banished videos so I could improve my gameplay, and at least give my poor citizens a fighting chance at survival..
That's also when I found the best Let's Play Banished video series I've seen since I started looking for one. It's put together by YouTube gamer, Arumba, with a 23-episode Let's Play Banished video series that's really hard to beat.
If that wasn't enough, however, he's just started another series called Let's Play Banished: Hard and Harsh — so if you fancy yourself as a kickass gamer, you might want to try that one as well.
Meanwhile, watch the first video in what I think is the best Let's Play Banished video series below. Awesome, eh?
As for the game, you can currently buy Banished on GOG, DRM-free of course, for only $19.99. Honestly, it's one of the best 20 bucks I've ever spent on a game and highly recommended.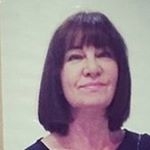 Latest posts by Michelle Topham
(see all)