Necroscope86 – helping me get back into Fallout
I've attempted to play Fallout at least five times in the last 10 years. I don't know why I can't get into it, as games like Fallout with its apocalyptic setting, excellent combat and interesting story are usually just my cup of tea. But, with Fallout, I play for an hour or two, get bored and never go back.
That's why, this week I've been watching a slew of Let's Play Fallout videos that Necroscope86, one of my favorite Let's Players, has been uploading. I'm currently on Let's Play Fallout video #21 and I've enjoyed them so much, I've already fired up Fallout again and am now seven hours into it. Thanks Necro, you're awesome.
Why is the best Let's Play Fallout video series by Necroscope86?
Actually, I've yet to see Necro do a bad Let's Play series. No, he's not the best gamer out there but he's decent enough. What I love about his videos, though, is his calm voice (most of the time), that he explains exactly what he's doing and why, and that I don't have to listen to streams of swearing every 10 seconds.
Again, nothing against swearing. I just think it makes people sound stupid when they're doing a Let's Play video and, let's face it, kids do watch them.
What makes Necro's the best Let's Play Fallout video series, however, is from the opening video when he takes hours (okay….minutes) to create his character (I take seconds), to the way he explains the background of the story, walks you through his combat choices step-by-step and on and on. Every video is done with such care and devotion to detail, I just love them.
Check out Necro's first Let's Play Fallout video below. Go to his channel for the entire series and, oh yes, you can buy Fallout DRM-free on GOG.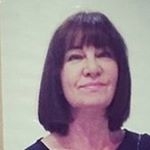 Latest posts by Michelle Topham
(see all)