I recently bought Imperialism 2: Age of Exploration on GOG, a grand strategy game that was released even before Europa Universalis had ever been heard of. Fourteen years after it was first released, Imperialism 2 re-appeared, this time on GOG, and to quite a cult following I might add as it's a game that is just as challenging and as much fun as Europa Universalis, yet better designed in some ways and easier to play.
But, before you get started, you might be looking for the best Let's Play Imperialism 2 videos, to give you an idea of how to play, and I do have one to recommend.
A Let's Play Imperialism 2 video series that takes around 9 hours to watch from start to finish. Put together by German Let's Player 'tonberrytoby', otherwise known as 'Tobias', there are just six videos to watch. Those videos, however, will get you all the way through an entire playing of the game and give you some excellent ideas of how to begin to get the optimal result.
What I really like about tonberrytony's Let's Play Imperialism 2 series, though, and it's probably because he's German, is he's methodical in how he plays. He explains everything as he's going along or goes back to it soon after, and has such a calming way of playing, his videos are incredibly relaxing to watch.
You can find the first Let's Play Imperialism 2 video below, during which tonberrytoby picks out the country he's going to play and gives you a rundown of why. You'll then get to see a bit of gameplay as he sets the game up nicely to head out on the road for a win.
Imperialism 2, by the way, is a truly excellent classic game and, I'd say, a must have if you like to play grand strategy games and haven't played this one. Even 14 years after it's release, as you'll see from the video below, the graphics are lovely and the gameplay intricate and challenging.
Plus, to make it even better, GOG's Summer Sale is currently going on and that means they're selling Imperialism 2: Age of Exploration for just $2.99.The sale price is available until July 5th.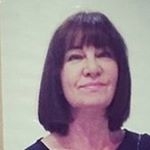 Latest posts by Michelle Topham
(see all)