I picked up Adventure Soft's Simon the Sorcerer during GOG's Summer Sale for just 3 bucks. Even though I found the game pretty easy, and incredibly fun, to play, I did watch a few Let's Play Simon the Sorcerer videos while I was playing it, just because I like to make sure I haven't missed anything. That's when i came across the best Let's Play Simon the Sorcerer set of videos you'll find online, done by my favorite Let's Player Kikoskia. Who else?
Kikoskia is the perfect Let's Player for Simon the Sorcerer as, being British, he's wonderful when it comes to commenting on the typically British dry humour of the game.
He also gets some of the situations and cultural references that a non-Brit might not. That alone makes his Let's Play Simon the Sorcerer videos a helluva lot of fun to watch.
You can watch the Let's Play Simon the Sorcerer series below and, by the way, if you're looking for a good point-and-click adventure game, I can't recommend Simon the Sorcerer enough. Not only is it a blast to play, it's held up well to say it was originally released in 1993. And, it's a fun family-friendly adventure game as well.
On top of that, unlike many developers, Adventure Soft still holds the rights to the game. That means, if you buy Simon the Sorcerer on GOG, they will get all of the proceeds.
A huge reason to buy it, I think. That and it's a bloody good game. Really.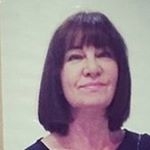 Latest posts by Michelle Topham
(see all)