There was a Kickstarter a few months ago for a point and click pixel-powered adventure game, played in a browser, and being developed by The Game Kitchen, an indie developer in Spain. Called 'The Last Door', parts of the game are now finished and, yes, they are free-to-play.
There are currently two chapters up online to play, with a third The Last Door chapter coming soon. So, I thought this might be a good time to put up a video of what is, I believe, the best Let's Play The Last Door video around. That's because it's done by one of my favorite gamers, Kikoskia, and even his blind-plays are funny.
The first thing you'll notice when you click on the Let's Play The Last Door video below is that it's an incredibly old-style of 2D adventure game, right down to the pixels that make some parts of the game almost indiscernible.
Advertising
That being said, the game is incredibly fun as the atmosphere is wonderful (quite scary), the music is beautiful and fits the game perfectly, and the puzzles, while quite simple, can still be a bit frustrating (and I like that!).
Check out the Let's Play The Last Door below and then head to the website if you want to start playing it.
Do be aware, however, it is free-to-play but, as The Game Kitchen is a teeny tiny Spanish developer, they're raising funds for this as they go. That means, if they don't make enough money for the next chapter, there won't be one so please donate if you enjoy playing. Even if it's just a couple of bucks. But….if you do donate 15 euros or more, you'll get to play new chapters before they become available for those who don't.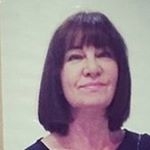 Latest posts by Michelle Topham
(see all)