I have no intention of ever buying another episode in the Life Is Strange series.
I made that decision after Life Is Strange 2, Episode 2, when I realized gameplay is dull and isn't going to get any better, and the brothers are terrible people I don't care about at all.
Especially as it seems developer DONTNOD Entertainment got themselves stuck in this horrible spiral of awfulness with Sean and Daniel somewhere in Episode 1, and don't seem to know how to get the story out of that twisting, twirling mess and back on track.
I have kept up on developments in the series, though, by watching Life Is Strange 2 walkthroughs on YouTube.
After all, I have given up enough hours of my life to this terrible game, I would at least like to see how it ends.
When Life Is Strange 2, Episode 4 released late last week then, I went straight to MKIceandFire's YouTube channel as he always puts up an excellent no commentary walkthrough I can sit through while I eat dinner.
And yet again, after watching his Life Is Strange 2, Episode 4 walkthrough, I am incredibly pleased I didn't renege on my decision and buy the game, as this one has to be the worst episode in the series so far.
Choices don't seem to matter that much, the game is too short for the price being charged, the writing is abysmal and the voice acting some of the worst I've heard in any game.
Throw in the stiff, unnatural animation that makes me want to scream at the screen every time a character moves a muscle, or to time-machine myself back to the 1990s where that kind of abymsal animation would still be the norm, and all I can ask is "Why DONTNOD? Why?".
All in all, as this latest episode did nothing but worsen an already abysmal game, I say if you are on the fence about spending money on the new episode, don't.
Instead, you might want to watch MKIceandFire's Life Is Strange 2, Episode 4 walkthrough before you actually buy the thing. Then, if you do buy it (available on Steam), at least you know what you are getting yourself into.
You can watch all three videos in his Life Is Strange 2, Episode 4 walkthrough below.  He has kindly released them in two versions — a 2-video series of the whole episode, or the entire episode in one 2 hour and 35 minute run.
Meanwhile, the fifth and final episode in Life Is Strange 2 will be released on 3 December 2019. Finally.
And yep, I'm counting on MKIceandFire for that one as well.
Related reading: This Life Is Strange 2, Episode 1 walkthrough is beautifully done — you'll love it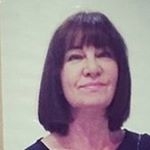 Latest posts by Michelle Topham
(see all)