Mumbo Jumbo's creations really are some of the best Minecraft redstone builds of 2018
With so many amazing Minecraft builds showing up in YouTube videos all the time, it would be pretty impossible to name the best Minecraft redstone builds of 2018. If you tried, you would have a list of 1,000 or more.
But, when it comes to builds from British gamer Mumbo Jumbo, it would also be difficult to not put most of his Minecraft builds on your list.
After all, there is a reason Minecrafter and technical expert Mumbo Jumbo has more than 2.7 million followers on his YouTube channel, and almost 762 million video views. His Minecraft videos and his Minecraft builds are absolutely spectacular.
To the extent that, when Mumbo released a new round-up-of-the year video of what he classifies as his best Minecraft redstone builds of 2018, most of them eclipsed half the stuff other people have built.
They also made me almost immediately begin to pen a new article. So that Leo Sigh readers, who love amazing builds, do not miss Mumbo's.
Mumbo Jumbo's best Minecraft redstone builds of 2018
In his best Minecraft redstone builds of 2018 video, which you can watch at the bottom of this article, Mumbo quickly shows you which of his builds he believes he did the best job on this year.
Seeing just a short snippet of a build, though, is frustrating if you aren't then told how to make it. That is why you will find the videos showing you how to construct each of his best builds right here under the description of each of them.
So here goes:
Mumbo's Working Paint Machine — a redstone-run machine that allows you to create your own artwork in Minecraft, by simply pushing buttons until the design on the screen matches the design you had in your head.
The Flying Griefing Machine — Yep, a griefing machine that flies and, with its ability to move large amounts of water anywhere you want to take them, could grief anyone else's builds on your server.
It looks bizarre, it was ridiculous when it worked but…it worked. For a short time, at least. Until, that is, the ability to make such a machine was removed from Minecraft in a later snapshot.
It is still worth checking out, though, as it is hilarious
Opisek's Self-Building Redstone Contraption — Mumbo included someone else's build in his best Minecraft redstone builds of 2018 video. And wasn't that nice of him!
The build he showed off was one created by Opisek. It was an entry into a challenge Mumbo created for his viewers called Mumbo's Self Building Redstone Contraption Challenge. And it was a redstone build he thought was one of the best he had seen all year.
Mumbo's Flying Missiles — Mumbo never used to build flying machines but, by mid-2018, he was beginning to experiment with a few of them — including flying missiles. He also got into building massive Walking Robots which are so cool, and that culminated in an amazing Star WArs AT-AT.
A Two-Wide Hidden Staircase — an update to one of the first build's Mumbo ever did. This time, it's a two-wide hidden staircase, instead of the one-wide he created when he first started uploading redstone contraption videos. And yes, it's very satisfying just watching it.
The Unbreakable Wall in survival Minecraft — Being chased by someone on a Minecraft server? Want to be able to get into your base and stop them from following? An unbreakable wall will do the trick, and this one Mumbo Jumbo built in 2018 is an update from one he built two years before and, man, would that be awesome to have in your base!
Mumbo's Enormous Wave Machines might not be something you really have to have in your Minecraft world but, man, when they are going they look incredible.
Have you always thought it would be fabulous to have a T-Rex wandering around your Minecraft world? Apparently, Mumbo Jumbo thought the same thing, as he built one out of redstone and slime, and it's awesome.
Is it possible to make a Redstone Door Without Any Pistons? In 2018, Mumbo wanted to see if it was and, of course, being the technical wizard he is, he managed it.
Having a bridge spanning a gap between two pieces of land may be what most people have in Minecraft. But, when it comes to keeping your enemies away, having a Self-Building Bridge that builds and then unbuilds itself is better.
Mumbo's bridge took him many many hours to build but, once it was finished, he was thrilled with the result. So much so, it is now on his list of his best Minecraft redstone builds of 2018.
The Coolest Vault Door you have ever seen in Minecraft — and a bit of a nightmare for Mumbo to complete, with him even admitting he had to walk away from it for the night at one point. But, when he was finished, it was also a reminder to him of how much he loves building redstone contraptions.
Mumbo included a Realistic Elevator on his list of his best Minecraft redstone builds for 2018. Not only because it looks so great when it's finished, but also because the build was so much more simple to complete than he ever expected it to be.
The 3-Wide Hidden Staircase — it looks spectacular when it begins to reveal itself, and is something Mumbo had always wanted to have in his Minecraft world but wasn't sure he could create.
Now check out Mumbo Jumbo's round-up video of what he thinks are his best Minecraft redstone builds of 2018 below. Wonder how many will end up in your base?
Related: How to make a nether wart farm that is AFK-able and easy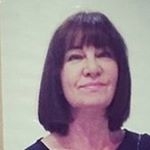 Latest posts by Michelle Topham
(see all)