Want to build an awesome Minecraft shopping mall? Check this one out
Want some inspiration on how to build an amazing Minecraft shopping mall? Then check out a video from YouTube's Keralis. He shows you around an absolutely ginormous Minecraft shopping mall that is awesome – in fact, it's so cool it looks just like a massive real-life shopping mall in Bangkok, Thailand where I currently live.
Called The Shiftmaster Mall, as it was built by fellow YouTuber Shiftmaster and various other Minecrafters, it has just about everything any good mall would have.
This Minecraft shopping mall has four floors, two large department stores, and around 40 or 50 stores, including a bunch of restaurants, an Apple store, an electronic shop, a camping store, . It's built on the World of Keralis server which, although it's whitelisted and requires you submitting an application to be accepted, you are still allowed to get on the server and walk around checking out everything that's been built.
A great way to get some inspiration, eh?
Meanwhile, check out the amazing Shiftmaster's Minecraft shopping mall in the video from Keralis below. All I know is I'm heading off to build my own shopping mall as this looks awesome.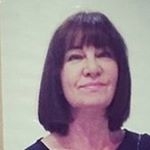 Latest posts by Michelle Topham
(see all)