GameEdged's Outlaws of the Old West walkthrough is fun to watch
One of the most popular games on Steam at the moment is Outlaws of the Old West — a massively multiplayer survival MMO that is still in Early Access.
Now, western-themed games aren't usually my thing but, after a friend recommended I give this game a chance, I watched an Outlaws of the Old West walkthrough uploaded to YouTube by Canadian YouTube gamer GameEdged to see if it was something I might like.
And, while I am still not interested in the game, especially as I played the hell out of Rust and this game seems to be similar, I have to admit GameEdged's Outlaws of the Old West walkthrough is well done.
He also covers a huge amount of in-game physical ground, shows off many of the features of the game, and he is interesting to listen to.
Of course, still being in Early Access, the game seems to be as buggy as hell. But, as updates are added to it by developer Virtual Basement often, most of these bugs are likely to be non-existent a few weeks from now. Some of the bugs GameEdged encounter have already been fixed.
In fact, the latest update arrived today, and fixes a slew of audio, lighting and code problems.
It doesn't, however, fix the raiding issue that makes the game so incredibly unbalanced. Nor does it fix the disappearing horse, the wagon problem that has players getting stuck underneath them, and some of the lag issues.
But, as the game is incredibly fun and the developer seems to be churning out updates as fast as they can, if Outlaws of the Old West is something you might be interested in playing, I say give it a try while it is still in Early Access.
Check out the first video in GameEdged's Outlaws of the Old West walkthrough below. If you like what you see, you can watch the other videos in his series from his YouTube playlist.
He has 11 videos in the series, for a total gameplay time of around five and a half hours so far. More videos should be added soon.
Related Reading:  This Ghost of a Tale walkthrough completes the game in 7 1/2 hours, and includes all missions and quests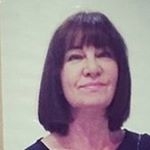 Latest posts by Michelle Topham
(see all)