Not a musician in my own right, in fact I'm completely incapable of playing any musical instrument, I still love the piano and particularly adore the piano when it's used in pop music.
With so many pop songs that do the piano, I have a fairly extensive library but there are five pop songs with the piano I think are beyond lovely.
Simple songs, with gorgeous melodies and beautiful lyrics, these five pop songs using the piano are true masterpieces.
Little Love Song by Sodagreen – Anyone who knows me knows Sodagreen is one of my all time favorite Asian independent rock bands, particularly as they use the piano (and violin) in much of their music. If you are not familiar with the band, they are a six-member band from Taiwan, whose lyrics are mostly in Chinese.
Even with the lack of language understanding though, Sodagreen's songs using piano are hypnotic. Using influences as far apart as Spanish flamenco, French accordion, American folk and Japanese pop rock, they produce some of the most interesting music in Asia today – not surprising they're one of Taiwan's most popular bands.
Sodagreen's song 'Little Love Song' is a simple song with a slow melody. It opens with a solo melody played on the piano, with drums and bass coming in soon after.
The lead singer is a man called Wu Qing Feng or 'Greeny', who has an unusual high-pitch voice, which only adds to the loveliness. One of the top piano pop songs in recent years for me.
Saturday Sun by Nick Drake – The late Nick Drake, who killed himself in 1974 with a drug overdose at only 26 years old, created some of the most melancholy best pop songs with a piano as the main instrument.
'Saturday Sun', one of his most popular songs (although Drake wasn't well-known until after his death), is a little more upbeat than some of his other work, and with Drake's rich voice, it's sad to realize he was so unhappy that he had to kill himself.
'Saturday Sun' though is a wonderful song to play on a weekend morning, while drinking your coffee and browsing the newspaper. Just puts you in the mood for a peaceful day.
Somewhere Only We Know by Keane – One of my favorite English alternative rock bands, Keane uses the piano on many of their songs. Keane's 'Somewhere Only We Know', their first big success, has a slow, hammering piano in its opening bars, changing to lead singer Tom Chaplin's slower lyrics and a slower quieter piano that comes in harder on the chorus.
The piano on 'Somewhere Only We Know' is the only consistent musical instrument in the song, as it is the only one that never stops playing.
Please Forgive Me by David Gray – "Please forgive me if I act a little strange, for I know not what I do. Feels like lightning running through my veins, every time I look at you" – stunning lyrics, David Gray's gravely, velvety rich voice and a slow piano beat underneath what's the main, faster melody – gorgeous, simply gorgeous.
One of the best piano pop songs ever.
Buy the album "White Ladder" and tell me if you don't play it 20 times through without stopping.
This Woman's Work by Kate Bush – How can you have a top pop songs with piano list without including something from Kate Bush?
Much of her earlier work was soft piano melodies with her haunting lyrics, but 'This Woman's Work' is simply stunning.
Honestly, there are so many beautiful pop songs that rely on the piano for their melodies, it's difficult to choose just five. But, why not try these five and then tell me your favorites?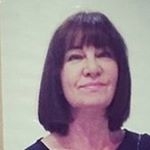 Latest posts by Michelle Topham
(see all)