Best Project Ozone 2 gameplay videos? EthosLab's Kappa mode of course
Anyone who knows me knows I'm obsessed with Minecraft, the placing blocks and going on adventures video game that is the number two best-selling game in the world.
And what that means is, as well as playing the vanilla game and its massive number of modpacks, I spend a lot of time on YouTube looking for new Minecraft gameplay videos to watch.
Gameplay videos that may be newly uploaded, or ones like my current favorite series — EthosLab's Project Ozone 2 gameplay videos — that may have been up for a while.
Project Ozone 2 is a Minecraft mod pack that has been available for over a year but, with almost 90,000 downloads every month, is still going strong.
I started playing it last month in Kappa mode and, a few hours in, was online trying to find a series of Project Ozone 2 gameplay videos to see how someone else was handling it. Because, let me tell you, it's bloody difficult.
That's when I came across EthosLab's Project Ozone 2 series.
EthosLab's Project Ozone 2 gameplay series of videos has been going up online since January of this year and, seven months later, he is still playing it and uploading new vids consistently. He's currently at video number 50, which he uploaded just yesterday.
Etho is also playing Project Ozone 2 in Kappa mode.
Related: 5 incredibly nice Minecraft YouTubers you should be watching (and yes, EthosLab is one of the five, because he's awesome!)
And if you're not familiar with that game mode, what Kappa does is it makes the mobs more difficult (yep, blood moons are a thing), and it changes the recipes so they're a lot more difficult to do.
Etho, of course, handles the mode like it's nothing. Just like he does every other time he plays Minecraft, with that calm voice and relaxed way of working, and how he just seems to know the best way to deal with things that may frustrate other players to death.
Does he have some problems playing through Project Ozone 2? Of course, he does. But, it's Etho. He just takes it all in stride.
Plus, he starts out right from the beginning and automates as much as he can, and so gets this series away from what could be nothing more than a grindy hell to something fun and cool to watch.
Which is why I think his Project Ozone 2 gameplay series is one of the best out there.
Watch his first video in the series below to see if you agree, and if you haven't downloaded Project Ozone 2 and played it yet, you can do that here, and then play along with him.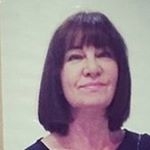 Latest posts by Michelle Topham
(see all)