I love watching movies where it's obvious, in some scenes, the actors couldn't keep a straight face, no matter how much their character needed them to. And, if they do, you can often see the struggle on their face or the glint in their eye, as they grit their teeth to stop cracking a smile.
That's why I loved this new video from WatchMojo — Top 10 Scenes Where Actors Couldn't Keep a Straight Face — particularly as I've noticed many of these scenes myself.
Scenes WatchMojo picked are those that forced the actor to either smirk or to crack up laughing and not be able to control themselves. None of these scenes were in the original scripts, and they are both from TV and movies.
Scenes include that fabulous one in Men in Black where Tommy Lee Jones cannot stop himself laughing at the alien in disguise, Frank the Pug. Ross playing the bagpipes in an episode of Friends. And, of course, one of the best movies ever made, The 40-Year-Old Virgin, also had one of the funniest scenes, when Steve Carell actually volunteered to have his bare chest waxed on camera.
That scene evolved into his co-stars dissolving into screams of laughter, even the woman who was waxing his chest, Carell using some of the most colorful language probably heard on film and, of course, a scene that made it into the movie and is one of its best.
Watch all the Top 10 Scenes Where Actors Couldn't Keep a Straight Face in the video below, and watch their facial expressions closely. They're fabulous.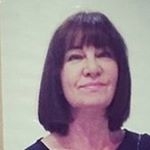 Latest posts by Michelle Topham
(see all)