This excellent Stellaris: MegaCorp walkthrough is already more than 15 hours long
When it comes to finding the best Stellaris: MegaCorp walkthrough on YouTube before I started playing it myself, I didn't even mess around looking at more than a couple of people's videos to see how they were playing the DLC.
After all, it's obvious when it comes to grand strategy games, there are few people better than Canadian gamer Quill18.
That is why he is almost always my go-to YouTube gamer for grand strategy and strategy games. Especially as you can almost guarantee, if it is a popular strategy game, Quill18 will be playing it.
In fact, Quill18 has been uploading strategy game walkthroughs to YouTube since he began sharing his Civilization 4 videos more than eight years ago.
His exceptionally good strategy gameplay, and his ability to explain exactly why he plays how he plays in detail, but also in simple language most people understand, soon earned him an enormous fan base.
A fan base currently standing at almost 530,000 followers, and one that is still growing every day.
Take Quill18's Stellaris: MegaCorp walkthrough, for instance, as an example of why people love watching his videos so much.
Because Quill currently has 25 Stellaris: MegaCorp walkthrough videos online, with the latest one added just two days ago. Videos that give you around 15 hours of the DLC's gameplay so far.
As usual, he starts the walkthrough in his first video by explaining the basics of the DLC in depth. Things you really need to know in order to play it well.
Things like there being four different types of megacorp to play — vanilla, criminal, religious and criminal religious — and what each type of megacorp entails.
He then moves onto his own choice of gameplay, the settings he is choosing and why.
He does all this in a 41-minute first video that stays in the Empire creation menu for the entire episode as, yep, the DLC really is that complicated and has that many options to choose from.
Quill18 then starts his actual gameplay in video two of his series. And, yes, watching both his setup video and his Stellaris: MegaCorp walkthrough is riveting if you are any kind of strategy game fan at all.
You can currently pick up Stellaris: MegaCorp on Steam for $19.99 if you don't care about DRM.
If you do, GOG sells the DLC, as it does with everything it sells, DRM-free. GOG also gives you regional pricing so, if you are outside the U.S., it will actually be cheaper on GOG than on Steam.
Meanwhile, you can watch Quill18's first video in his walkthrough below. You will find his excellent Stellaris: MegaCorp walkthrough in its entirety on his YouTube playlist and, yes, he is still adding to it regularly.
Related: Don't miss Quill18's 'Surviving Mars: A Guide for Beginners' series to learn how to play the game well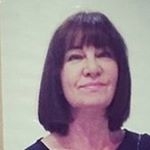 Latest posts by Michelle Topham
(see all)