Last month, my air conditioner sprung a leak and flooded my laptop. Not only did I have to buy a new laptop, I also lost save files from my favorite video games. One of them was Stronghold HD, a fabulous historical strategy game I had managed to get three quarters finished. Damn. But, as I replayed the game from the beginning this month, I've also watched a few Stronghold HD Military Campaigns walkthrough videos,to help me get through the task a bit quicker and, while doing so, I found what I think is the best Stronghold HD Military Campaigns video series online. See what you think.
The Stronghold HD Military Campaigns video series I'm recommending is one by strategy gamer HistoryGamerDotCom — otherwise known as Steve Payne. He has an excellent series of videos up (with more videos going up every week), that are covering each military campaign in Stronghold HD,
I particularly like his videos as he's so calm and methodical with his gameplay, but he also takes some pretty big chances — chances that, in most cases, do pay off. Plus, he doesn't explain every step as he's going along — he just does them.
Check out the first in the Stronghold HD Military Campaigns video series below, and then watch the rest on HistoryGamerDotCom's YouTube channel. He's currently at Campaign 12 "The Ransom", a video that he just uploaded three days ago.
If you're interested in more of the games Steve plays, he also owns his own website — History Gamer (obviously) — where he has videos of the games he has played in the past — both video games and board games. Check it out..
And, of course, you can buy Stronghold HD completely DRM-free on GOG. Get it in the next couple of weeks, though, as it's currently on sale in GOG's Summer Sale for only $2.99.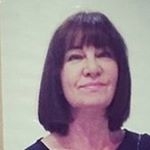 Latest posts by Michelle Topham
(see all)