Best Surviving Mars: Space Race walkthrough? Quill18 as usual
Quill18 always has the best strategy game walkthroughs, including this Surviving Mars: Space Race walkthrough
The Surviving Mars: Space Race DLC was released by Haemimont Games on Friday. It is the first expansion for the popular strategy game. Two more are planned for release in coming months.
As publisher Paradox Interactive explains about the pack on their website,
Surviving Mars: Space Race focuses on mission sponsors and rival colonies. Pitting Earth's greatest countries and most powerful companies against each other, Space Race encourages players to choose their sponsor wisely as each has its own benefits and objectives, and other colonies are competing for the limited resources on the red planet.
Want a Surviving Mars: Space Race walkthrough?
Of course, the master of strategy games, YouTube gamer Quill18, was one of the first people with a Surviving Mars: Space Race walkthrough up on his YouTube channel. His videos started going up several days before the DLC was released as he has a close partnership with Paradox Interactive.
Three days after the DLC was released, and he already has six videos of gameplay in his walkthrough online with more coming soon. And, yes, it is to his usual extremely high standard.
No wonder Paradox themselves love him so much!
In his Surviving Mars: Space Race walkthrough, Quill18 talks about the DLC itself, what has been added and how it alters the base game. He also explains his strategy, and why he makes the decisions he does.
His subscribers also add tips in the comments section of the videos. Making his walkthrough even more useful.
You can watch the first video in Quill18's Surviving Mars: Space Race walkthrough below. The rest of his videos in the series are on his YouTube channel.
You can also watch the release announcement trailer for the new DLC below that.
The Space Race DLC itself is part of the game's Season Pass. Or you can buy it separately on Steam.
Related: Watch Quill18's 'Surviving Mars: A Guide for Beginners' to learn how to play the game well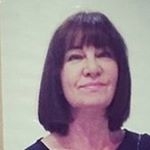 Latest posts by Michelle Topham
(see all)