Quill18's Tropico 6 Let's Play in Beta is a great look at an upcoming game
The upcoming construction and management simulation game Tropico 6 is still being developed by Limbic Entertainment and so, consequently, the game is still in beta.
That fact, however, has not stopped popular strategy gamer Quill18 from doing a very cool Tropico 6 Let's Play in Beta on his YouTube channel.
Especially because he is always completely honest about what he thinks about a game — likes, dislikes, bugs, things that need to be changed, and things that make you go "Good Christ, what WERE the developers thinking?" — even if the developer would prefer otherwise.
And yes, he is honest with his Tropico 6 Let's Play here. Because, while the game is still in beta, it does have some problems.
For one thing, why dumb down the choice of how you can customize your El Presidente? So you are stuck with just one trait? Like Quill says, that definitely reduces the replayability of the game.
Quill also goes through all the mechanics of the games, the changes he sees from Tropico 5 and shows you how he normally plays such a game for maximum success.
Quill18's Tropico 6 Let's Play has seven episodes uploaded at the moment, out of a total of nine videos he will be releasing.
If you'd like to try the Tropico 6 beta, you can currently get access to it by pre-ordering the full game.
But, just like Quill18 explains in the beginning of his first video (below), I too never ever recommend you pre-order any game, as too many things can happen between now and release that may mean you don't end up actually wanting the game.
Plus, why give your money to a developer so they can earn interest on it while you can't?
Tropico 6 is due to be released on Steam sometime in January, 2019. Which is where you can now pre-order it. If you really must.
Meanwhile, you can start watching Quill18's Tropico 6 Let's Play in Beta in the video below. You'll find his entire playlist of the game here.
Related: This CrossCode walkthrough is enormous and incredibly fun to watch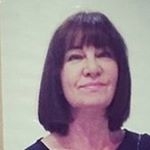 Latest posts by Michelle Topham
(see all)