Bette Midler rocks 'Be My Baby' on Ellen
You know it's going to be a good The Ellen Show when the incredible Bette Midler is one of the guests. Not only a guest who just hangs out and talks with Ellen either, but one who sings too. This week Bette Midler sang 'Be My Baby' on Ellen and rocked it. In fact, from that performance, it's amazing to realize she's 69 years old. She certainly doesn't appear to be.
Midler's voice during her performance, of course, was completely on point, as it always is, but it was her dancing and the way she looked I found completely captivating.
Dressed in a tight black bodysuit, The Divine Miss M bopped around the stage alongside her back up singers, jiggled her hips and generally looked like she was having the best time of her life with that big smile on her face. Don't you just love Bette?
'Be My Baby' is from Bette Midler's new album It's The Girls, (which you can pick up on iTunes). It's her first studio album in eight years, so you can understand the excitement there has been around this one.
It's a cool one as well, with Bette covering seven decades of music, starting in the 1930s and going right up to the 90s.
Now watch Bette Midler sing 'Be My Baby' on Ellen, and appreciate just why she is an icon. And then watch the video below that where she tells Ellen her age ("it pisses me off", she says).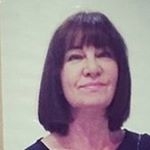 Latest posts by Michelle Topham
(see all)