The phenomenal Betty White was on The Late Late Show with James Corden this week, but it wasn't so much her appearance on the actual show itself that was epic. Instead it was a prank phone call Betty White pulled on James Corden before the show was taped. A prank phone call in which she requested a specific dressing room color, told James that she wanted to "sing", but that she'd "take requests", and that she'd love a slew of M&Ms. All yellow.
Of course, Betty White's prank phone call was videotaped in James Corden's office without him being aware of it. And, yes, it was funny.
But what's lovely about this from both sides is Betty White agreeing to do the prank phone call in the first place (she's cute and funny and adorable), and the response from Corden. As, even with Betty White's list of kooky requests, after he put the phone down Corden was still respectful and sweet, and just started to figure out how he could honor some of them before someone else in his office pointed out the hidden camera, and told him he was being "pranked".
Watch Betty White's phone prank on James Corden below. Lovely. Just like her.
And, yes, Corden presented her with a gift of yellow M&Ms.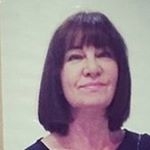 Latest posts by Michelle Topham
(see all)