Beyonce and Nicki Minaj are two of the most successful female singers around today. And when you look at their just released 'Flawless' remix video, it's easy to see why, as this video is absolutely awesome.
The footage in the 'Flawless' remix video comes from their On The Run Tour performance in Paris. One that had people talking for weeks afterwards.
It starts off with Beyonce singing 'Flawless' the way it normally sounds, but she's soon decided she's going for something "special", and launches into the remix version of the song. And that's when she really kicks some a*s.
A minute later, and here comes Nicki Minaj.singing her verse of the song — equally strong, equally kick a*s and equally 'flawless'.
Seriously, Beyonce and Nicki Minaj should be singing together more often if this is the type of awesome they can come up with.
Watch it below.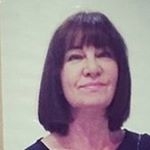 Latest posts by Michelle Topham
(see all)