It looks like Beyond Good and Evil 2 may be coming to PC, if hints currently being dropped by the game's French publisher, Ubisoft, are anything to go by. On the company's Facebook page last week, the publisher put up a photo of Peyj, Beyond Good and Evil's pig mechanic and then said this:
"We're a bit busy prepping for E3. Time to call in some reinforcements, (Points if you remember this classic character)."
Just that small comment, plus Ubisoft Montpellier recently showing blasts from the past from Beyond Good and Evil at tech conferences in Europe, and fans of the game are rightfully excited.
Personally, I'd love to see Beyond Good and Evil 2 coming to my PC, as the first one was an awesome game. I'd just like to add to Ubisoft, please make sure the second game in the series doesn't run quite so hot as I finally had to stop playing the first one after it threatened to fry my laptop.
By the way, if you don't have hot laptop problems and can run a game like Beyond Good and Evil, the original game is available for digital download at GOG.
Meanwhile, let's see if Ubisoft leaks more about Beyond Good and Evil 2 at this week's E3. I'd be soooooo happy if they did.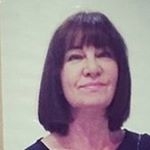 Latest posts by Michelle Topham
(see all)