I couldn't resist putting this up. The Beyond:Two Souls Special Edition packaging as it's gorgeous. Yep, that's right. What your copy of the Beyond:Two Souls Special Edition will look like when you get it in the mail or pick it up at your local game shop. If you live in the UK, that is.
What you may not know is what the Beyond:Two Souls Special Edition of the game includes, and if it's worth buying or not as, let's face it, pretty packaging is nice but if what's inside it is a bit dismal you might as well not bother.
Luckily, this special edition probably won't disappoint as you'll get:
– Premium steelbook packaging
– An additional playable scene (which means 30 more minutes of gameplay)
– A Behind The Scenes video
– The Official soundtrack to the game
– A dynamic theme and an avatar pack
The soundtrack for Beyond: Two Souls is a particularly special item in this game as it's turned out to be the last one the Canadian composer, Normand Corbeil, ever wrote. He died of cancer earlier in the year.
You can pre-order the special edition now. The game itself will be out in the UK on October 11th, 2013 and. of course, in the US three days earlier.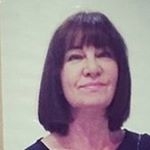 Latest posts by Michelle Topham
(see all)