If you love reading books, and are a fan of the popular book-related anime Ascendance of a Bookworm, you may be interested in the upcoming book-related anime Bibliophile Princess.
Bibliophile Princess has just been announced to be premiering on HIDIVE during their Fall 2022 simulcasts, and it sounds like the perfect show for those obsessed with reading.
After all, its protagonist is definitely a book fanatic.
What is the Bibliophile Princess anime series about?
Bibliophile Princess (aka Mushikaburi-hime) is based on the Japanese light novel series written by Yui and illustrated by Satsuki Shiina. A series that has also spawned a manga adaptation and now, of course, a hopefully soon-to-be hit anime.
Especially as the show sounds like it has a sweet plot:
Known as the Bibliophile Princess for her unquenchable love of books, Lady Eliana Bernstein wants nothing more than to shirk social duties in favor of retreating to the library.

So, when the handsome Crown Prince Christopher promises to shield her from high-society drudgery in exchange for pretending to be his fiancée, she jumps at the chance to hide behind their sham relationship and read to her heart's content (especially since he's offered her access to the palace library).

But much like the plot of her favorite novel, soon Eli's feelings for the prince develop in unexpected ways, and she realizes she can't always judge a royal book by its cover.
The Bibliophile Princess anime is being directed by Tarou Iwasaki (sweetness & lightning).
Mitsutaka Hirota (Edens Zero) is in charge of series composition, while Mizuka Takahashi (Chief Animation Director on Zoids Wild) is adapting the original character designs.
Madhouse is in charge of anime production.
Bibliophile Princess will begin streaming on HIDIVE in a few weeks time, and isn't it cool that the streaming platform has grabbed yet another exclusive. After all, so many are now only available on Crunchyroll and Netflix. Ugh.
Sign up for a HIDIVE subscription now. You get the first 7 days free.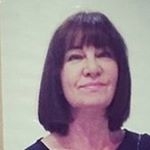 Latest posts by Michelle Topham
(see all)