The critically-acclaimed adult animated sitcom Big Mouth has just got a Season 2 trailer and, yep, it may just be even funnier than the first.
Inappropriate sexual humor, boobs, pubes and some really gross moments aside.
Big Mouth, of course, is based on best friends' Nick Kroll (The League) and Andrew Goldberg's teen years growing up in Westchester County.
Released in September last year, the first 10 episode season of Big Mouth was an enormous success for the pair, with huge approval ratings on both Metacritic and Rotten Tomatoes.
So much so, Netflix immediately announced a second season.
In other words, Big Mouth Season 2 has a hard act to follow.
Check out the Big Mouth Season 2 trailer below, though, because it definitely looks like Kroll, Goldberg and writing partners Mark Levin and Jennifer Flackett have done it.
Come on, The Hormone Monster is back. Yay!
The second season premieres on Netflix on October 5th. Boobs and all.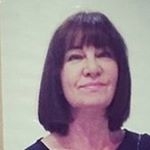 Latest posts by Michelle Topham
(see all)